The hottest destination in France for the 2017 is the city of Lyon. The city has so much to offer it's visitors and residents, it is known to be the gastronomic cuisines by famous chefs and their historical landmarks marks a name in Unesco World Heritage Site.
Once you land a designated airport transfer to Lyon is your  key to your luxurious French treat on a budget, you can book them early on for the hassle-free ride to your hotel and your destinations.
On this article, it will indicate the sequential travel destination to Lyon. We will be starting at the main centre of Lyon and proceeding to it monumental sites surrounding the area.
Get your comfortable sandals on and prepare for a luxuriously romantic walk around the City of Lyon.
Top Places to visit
Fontaine Bartholdi
Location:
Place des Terraux, Lyon, France
Located in central of Lyon, featuring a female(Marianne)  seated on a chariot symbolizing the control of the 4 rivers of France. The fountain is considered our first landmark where you can get hold of the historical beauty of France. With it's restoration, taken place, this memorial fountain can get a breathtaking sight of a clean and majestic representation of "triumphal tank of the Garonne".
 Opéra Nouvel (Nouvel Opera House)
Location:
Place de la Comedie
Gaze over and visit the architectural french design of Opera Nouvel. The style is italian and with horse-shoe shaped auditorium and tiers of boxes.
It is the leading theater of the French and international opera scenes, you can watch and check their scheduled show which is indicated on the website.
Hotel de Ville
Location:
1 Place de la Comedie, 69205, Lyon, France
Overlooking Place des Terreaux is a majestic city hall, one of the largest historic buildings classified as a monument of history. It is the known political venue since the french revolution. This building has its historical scene of the proclamation of the French Third Republic and Charles de Gaulle speech was held during liberation in Paris.
Museum of Fine Arts of Lyon (Musée des beaux-arts de Lyon)
Just by the side of the Fontaine Bartholdi, is a municipal museum at Lyon, showcasing collections of ancient Egypt antiquities, sculptures and paintings until modern art period.
The museum hosts important exhibitions of art which is a good event to watch out for.
Garden of the Palais Saint-Pierre
A Municipal garden inside the Museum, rectangular shaped garden features incredible sculptures, bronzes, marbles, friezes and variety of hidden works of art waiting for you to discover.
Rue Édouard-Herriot
A shopping street at  Presqu'île, Lyon. Luxury-Shops on the side of the street lane are Christian Dior, Longchamp, Louis Vuitton, Cartier, Hermes.
A long road of exquisite brands can not only make you feel royalty but it is also a dream come true to most fashion and beauty enthusiasts to get face to face with the famous brands in an eye-catching historical architectures built as far as nineteenth century.
The Church of Saint-Nizier
Location:
Between Place des Terraux and the Place des Jacobins
Get amazed by the amazing architecture and influenced by Gothic style with Renaissance touch.
If you're open to see a historical catholic landmark, then you may choose to see the Church of Sain-Nizier, the breath-taking gothic arches and splendid church design is a go-see for those with passion for arts, architecture and interior design.
Finest Restaurants to Dine In
 Le Comptoir Des Copains Restaurant
A five-star rating restaurant, the best choice for locals and travelers alike, serving light meals, cocktails, and beer, a great destination for the holidays.
 La Cave d'à Côté
Find this hidden vaulted wine cellar at Lyon for the challenge to test the finest wine all the way back from the 18th century and surely the experience is unforgettable especially to wine lovers.
Le Jean Moulin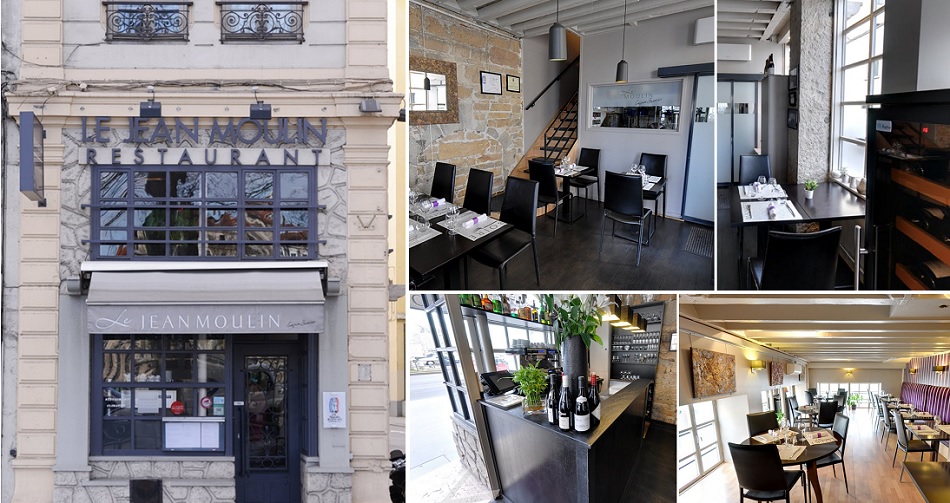 Grab a taste of the cuisine coming from young chefs at this restaurant. The chef, Grégoire Baratier, is only 28 years old yet his dining room is always full at night, surprising to some since he offers a full tasting three courses menu for a budget price.
Tips for your walk escapade:
Bring a bottle of water with you or any rehydration drink
There are places where taking photos might be restricted, so please be aware and look for signs.
Study French language before hand, saves you a lot from spending for a translator.
Some restaurants are targeted for wine lovers, rejoice!, but be wary as some are not too kid-friendly environment.
Always check for an event that will be held during your stay. This will ensure that you'll get the best experience and memories to store on your stay.
Wear your most comfortable clothes and sandals, taking note of any weather changes in the area you're going to visit.
Alternatives to walking:
If you're not a fan of walking around Lyon, you can discover these sites thru Biking, there are over 400 rental bikes available around Lyon which you can use to get around faster.
So, there we go, this one walking escapade on the city is sure would not only feed your eyes for the beauty of their architecture and art, but it would also promote healthy circulation to your body.
Whether you travel alone or with a loved one, the city will always be there to amaze you and take your breath away in each step you take.
We hope that you'll have a safe journey and have fun!